ApartmentCareers.Com was created specifically to meet the critical staffing needs of multifamily property owners and managers, as well as the thousands of companies who supply products and services to the apartment industry. ApartmentCareers.Com has been an aggressively promoting and marketing the successful career paths available to apartment industry professionals. ApartmentCareers has earned a competitive market advantage with innovative job distribution channel partners, social media recruiting initiatives, a bold investment in National Apartment Association career initiatives, and a commitment to promoting professional training and industry education.
ApartmentCareers.Com is a direct link between the qualified job seeker and companies seeking quality employees. We have never charged a fee to the job seeker, and we have always provided open access to all job postings on our career sites. For companies seeking an expanded search market to meet their staff recruiting needs, ApartmentCareers provides a low cost, high exposure point of contact with job seekers across the internet. The ApartmentCareers Network puts your job postings in sponsored positions on sites like Indeed, SimplyHired, TopUSAJobs, JuJu, Diversity jobs, HireAHero as well as many others for added exposure.
ApartmentCareers.Com is aggressively forming long-term partnerships and strategic alliances with numerous recruiting, training and other industry information sources. ApartmentCareers.Com is on the go, with new website ideas and functionality designed specifically to solve a wide assortment of multifamily staffing needs.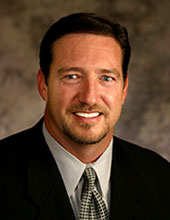 John Cullens, CAM, CAPS, CPS
John Cullens is the President and Founder of ApartmentCareers.com.
(Click Here for Bio)