---
Be the Next Room to Grow Ambassador: Maintenance Edition

What a great way to kick off the New Year! I'm excited to announce that the "Be the Next Room to Grow Ambassador" video challenge is back. This year we are highlighting our maintenance professionals and we need your help in encouraging submissions.

Our maintenance professionals are often the unsung heroes of the multifamily industry keeping our properties in working order, especially in times of crisis like we've had this past year. This is a great opportunity to recognize them and let them know what they mean to the success of their properties and your company. Please reach out to your teams to encourage your maintenance professionals at all levels to consider submitting their stories as part of the video challenge.

Download this flyer to share with your team

The submission process is short and simple – just visit this website for more information and to submit videos. Submissions will be accepted
through January 26th so don't delay!
A committee of industry leaders will select 3-5 finalists. Then, each finalist will be notified and announced for a public vote (share this widely with your own network as friends, family, colleagues and more can all vote) and a winner will be announced as the next Room to Grow Ambassador. The winner will receive a professional video of their story, professional photos, entry and expenses paid for the 2021 TAA ONE Conference & Expo, statewide recognition on social and print media and much more.

The "Be The Next Room to Grow Ambassador" video challenge, part of the Room to Grow campaign, is an internal video challenge for industry employees in maintenance positions to tell us their stories and to be an Ambassador for the industry. Please help us as we work to raise awareness about our industry, especially during a time when so many could benefit from considering our career paths but have yet to find us.

For any questions, please reach out to TAAEF staff at taaef@taa.org. We can't wait to hear stories from our maintenance professionals and to see who will Be the Next Ambassador!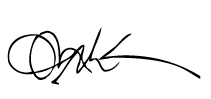 Mike Clark, HCCP
TAA Education Foundation President