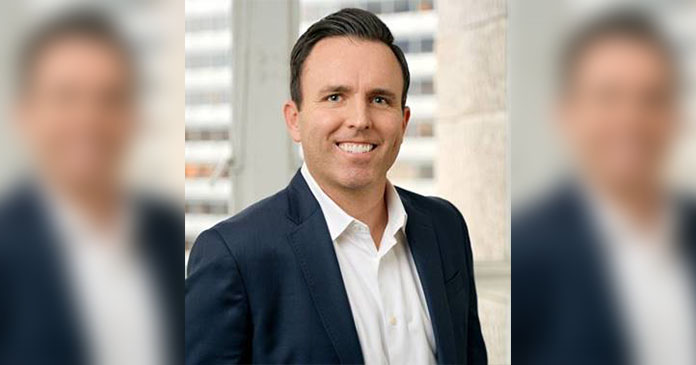 TMG Partners (TMG), one of the Bay Area's largest mixed-use property developers, and its wholly owned subsidiary PKN Manager LLC, today announces Patrick McCarthy has joined the firms as Partner.
"Patrick will be an asset to our continued growth as he participates in construction management and acquisitions, as well as having a strong role in our development team," said TMG Partners Chairman and CEO Michael Covarrubias. "His past experience dovetails with our strategy."
As Partner at PKN Manager LLC, Patrick will focus on managing the development of a luxury condominium project at Pier 70 Parcel K North.
Patrick brings 15 years of real estate experience managing the development of complex projects across multiple product types on both the developer and owner's rep side. As the Vice President for Oyster Development Corp., Patrick was responsible for sourcing and analyzing acquisition opportunities, as well as managing the design, permitting, and construction of Oyster's mixed-use project portfolio.  He delivered three high-density residential condominium developments in San Francisco: Rockwell, Vida, and Marlow, which totaled 478 units and approximately $500M in value.
Prior to Oyster Development, Patrick was a Project Manager for Cambridge Construction Management where he managed multiple large projects from high school campuses to the $1B development of UCSF Medical Center in Mission Bay.
Patrick is a member of the Urban Land Institute, as well as the US Green Building Council. He is a LEED BD+C Accredited Professional, and holds a BS in Mechanical Engineering and an M.B.A. in Finance, both from Santa Clara University.
TMG Partners has been active for over 35 years with more than 70 development projects in the Bay Area Region, including the one-million-square-foot Platform 16 office project near Diridon Station in Downtown San Jose in a co-development with Boston Properties. Most recently, the firm launched leasing efforts for Telegraph Tower, a fully-entitled, next generation office development at 2200 Telegraph Avenue, which is at the corner of Telegraph and West Grand Avenues in the heart of the Oakland's Uptown neighborhood. Groundbreaking for the tower is slated for mid-2020.