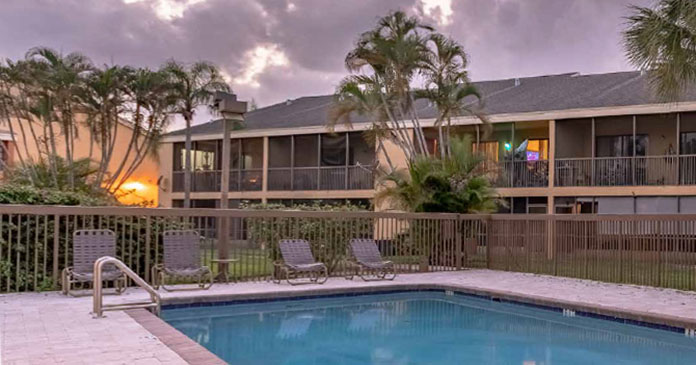 JLL announced today it has arranged $17.78 million in acquisition financing for a 144-unit, garden-style, scattered-site apartment portfolio in Boca Raton, Florida.
Working exclusively on behalf of Boca ATC, JLL placed the 10-year, fixed-rate loan with Freddie Mac. The loan, which funded Boca ATC's acquisition of the portfolio, will be serviced by Holliday Fenoglio Fowler LP, a JLL company and a Freddie Mac Optigo lender.
The portfolio's 144 value-add units are located within five separate communities, which were completed between 1971 and 1987. The 95 percent occupied portfolio features spacious residences averaging 1,011 square feet. The properties are situated in premier infill locations zoned to some of Boca Raton's best public schools and proximate to the area's top employment, retail and entertainment demand drivers.
The JLL Capital Markets team representing the borrower was led by Managing Director Elliott Throne and Director Jesse Wright.
"Freddie Mac stepped up to offer highly accretive financing for a strong sponsor with a great track record despite the nuance of the scattered site aspect of the offering," Throne said. "Congratulations to Boca ATC for a superb acquisition."
JLL Capital Markets is a full-service global provider of capital solutions for real estate investors and occupiers. The firm's in-depth local market and global investor knowledge delivers the best-in-class solutions for clients—whether investment advisory, debt placement, equity placement or a recapitalization. The firm has more than 3,700 Capital Markets specialists worldwide with offices in nearly 50 countries.
Deal secured by Holliday Fenoglio Fowler LP ("HFF") prior to being acquired by JLL on July 1, 2019. Co-brokerage services provided by Jones Lang LaSalle Americas, Inc.