Your Why Work With Us section on Apartment Careers is a dynamic tool exclusive to employers with an Enhanced Profile. This blank slate is your opportunity to show job seekers, investors and competitors what your company is all about. Here's what you need to know about your Why Work With Us section and how to use it to your advantage.
Where Is the Why Work With Us Section in the Employer Center?
Once in the Employer Center, click the "Employer Profile" card > "Company Story" > "Details" on the top navigation.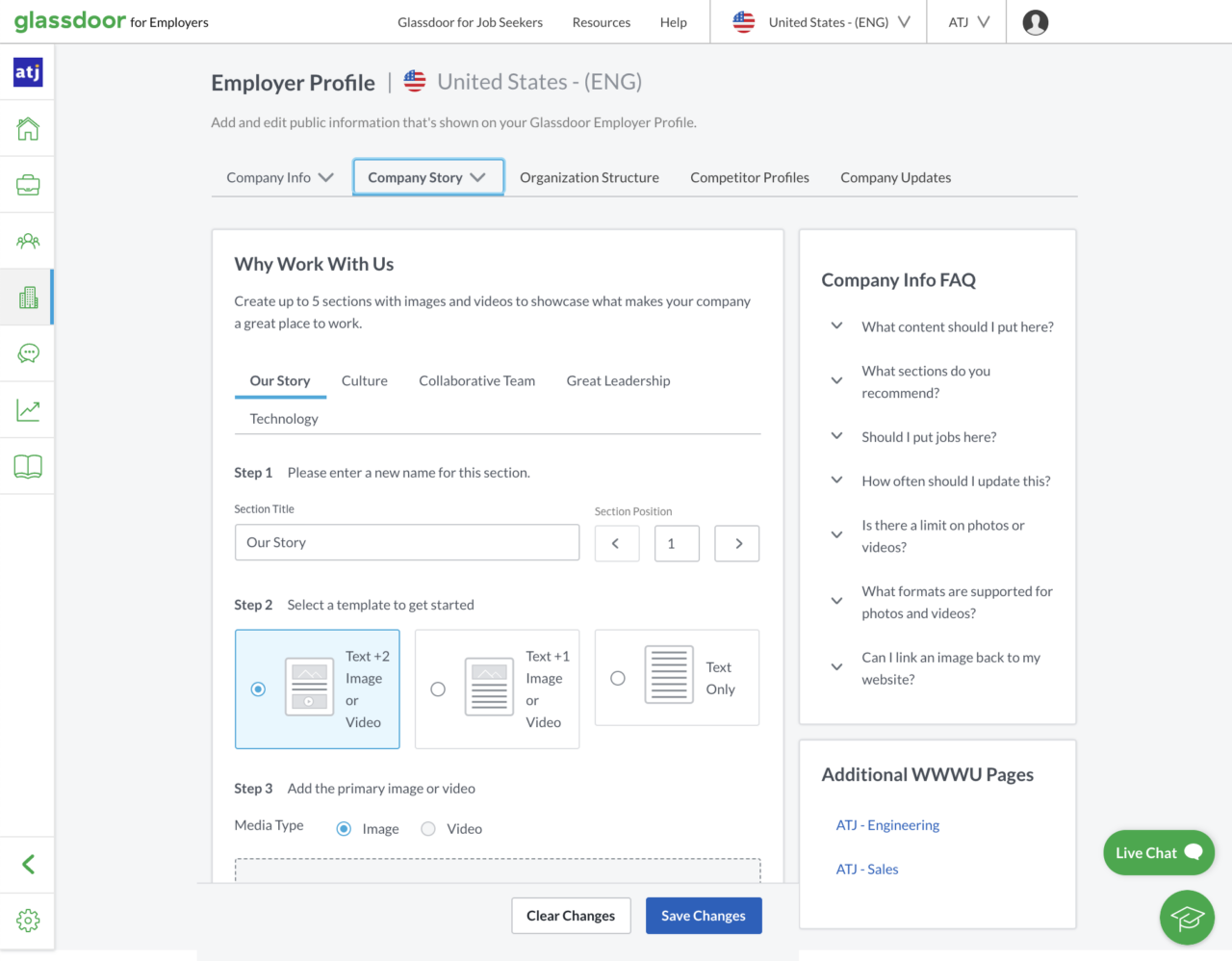 Create Custom Sections to Showcase Your Company's Unique Employer Brand
How to rename your tabs:
Add up to five tabs for your audience to explore. Select the tab you want to name and enter a name in the "Section Title" box.
What to name your tabs:
These tabs should represent your employer branding initiatives as well as highlight your company culture. We recommend tabs like "About Us," "Culture & Values," "Testimonials," "Community Involvement" or tabs dedicated to a department you're hiring for, e.g., Engineering or Sales.
What to Say in Your Why Work With Us Section
It's tempting to simply copy and paste content straight from your company website or Facebook page into your Why Work With Us section, but it's important to write for your target audience on Apartment Careers: potential employees. Tell them what your company is all about and what makes it different. Use "you" statements. Job seekers want to know how they'll fit in and grow with your company.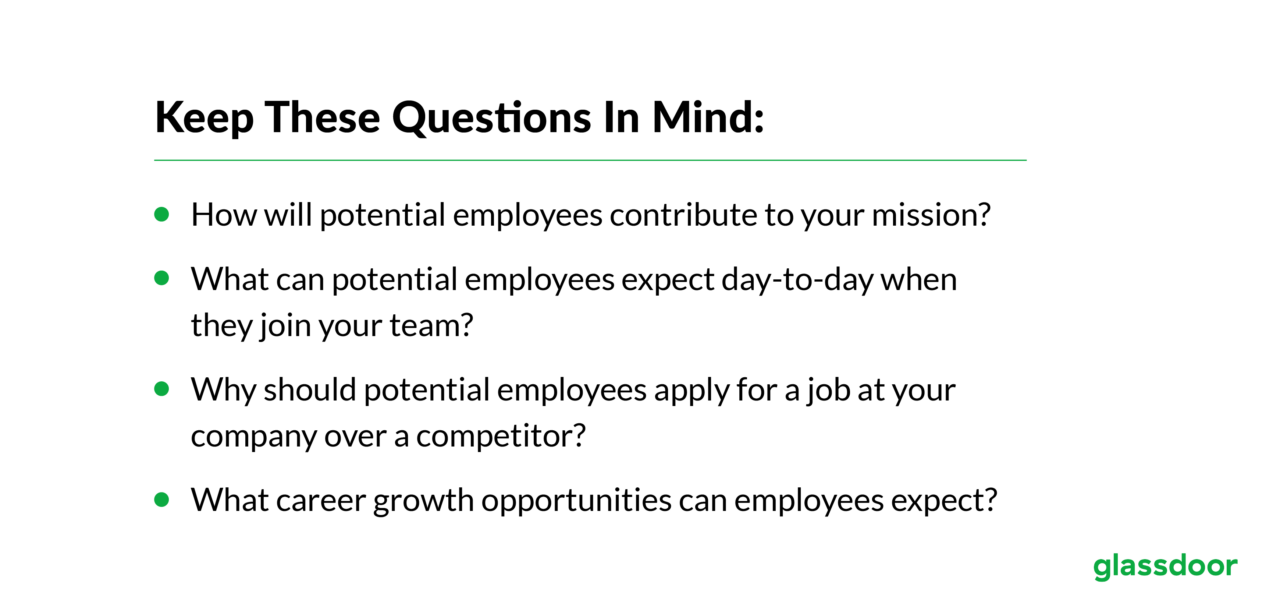 Other ideas of what to include in your Why Work With Us section:
Diversity & Inclusion: Show candidates your initiatives and goals that advocate for a diverse, equitable and inclusive workplace with a new section on your profile dedicated to D&I. Update your D&I tab now.
Hard-to-fill roles: Build out a whole tab dedicated to engineering, or sales, to influence these candidates.
Office location: If you're doing a hiring push in one location or just opened a new office, it may be worth building a new tab.
Grad and Intern Opportunities: If you have a grad or intern program, tell your candidates about it!
A few other ideas include – an open letter from the CEO, upcoming events or employee testimonials!

Adding Photos to Your Why Work With Us Section
Don't tell your audience why you're a great place to work, show them! Use one of our optimized templates or create your own custom template.
How to add photos:
Select image as your media type
Drag and drop your image or upload. You can use PNG, JPEG or GIF Files. Be sure to resize the photos so they are under 5MB and under 600px in width.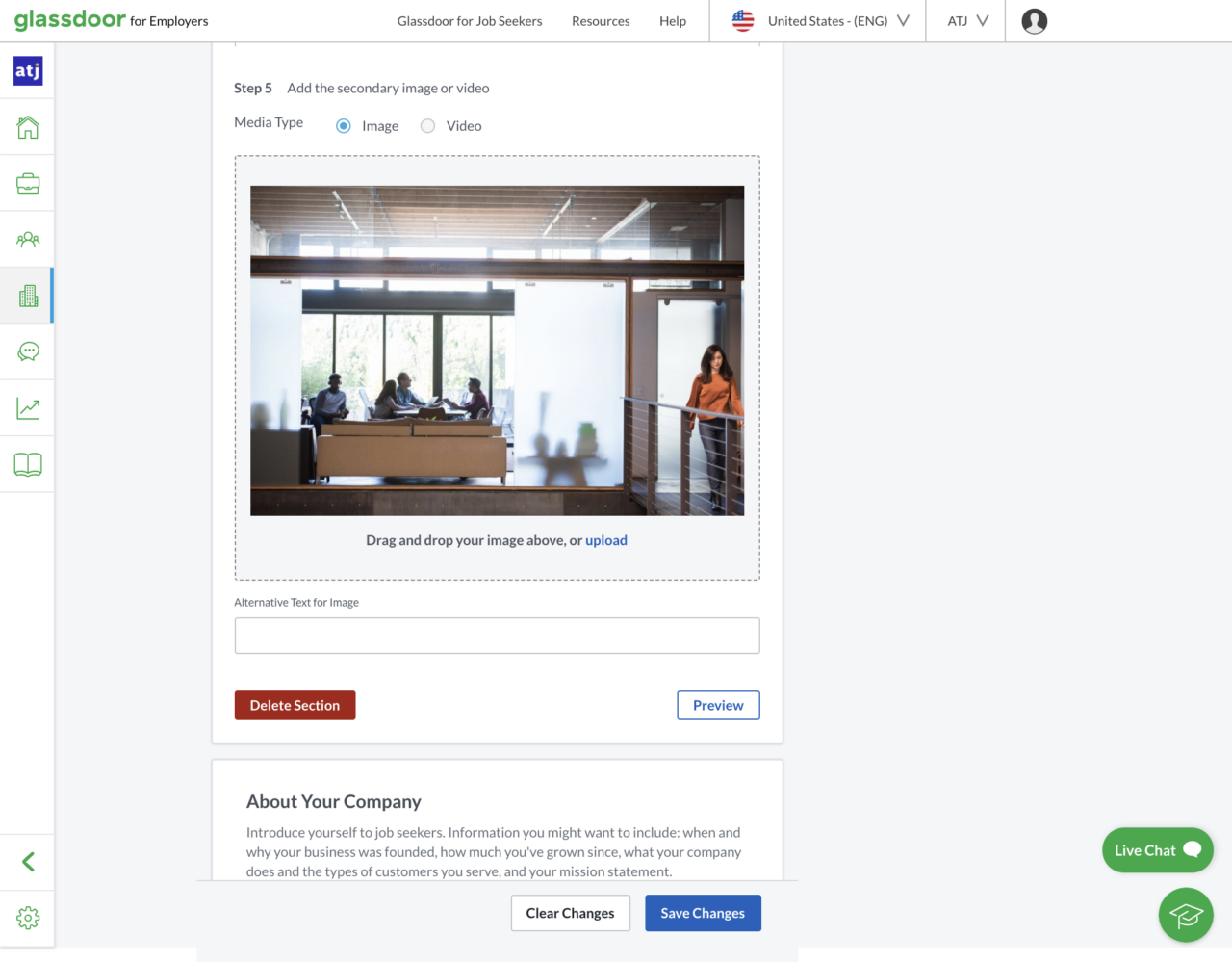 Which photos to use:
The best photos spotlight your employees, show off your office space and showcase day-to-day activities as well as special occasions like offsites or in-office celebrations. Photos are a great way to give your audience a glimpse into your company. We recommend adding one to three photos per tab.
Here are a few examples of great photos in Why Work With Us sections: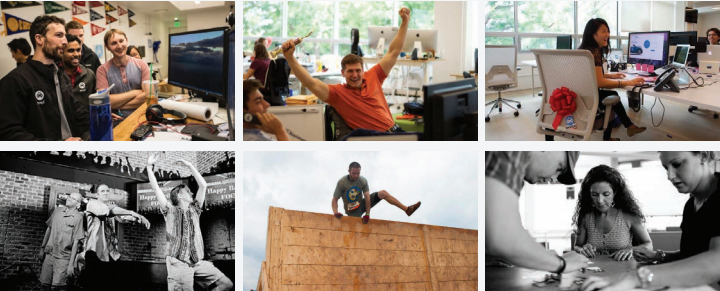 Adding Videos to Your Why Work With Us Section
Engage your audience by adding video to your Why Work With Us section.
How to add videos:
Select video as your media type.
Upload your video to YouTube or Vimeo.
Copy the embed link from Youtube or Vimeo, it can be found under the share button on YouTube or Vimeo.
Paste the embed code into the "Video Embed Code" box
Which videos to add:
Any video that speaks to job seekers and focuses on culture, values, day-to-day activities or benefits at your company is appropriate. Be sure the video you add fits with the theme of the tab it lives under. For example, you wouldn't put an engineering-focused video on your "About Us" tab. Product videos or commercials aren't appropriate for your Why Work With Us. For best results, keep your messaging targeted to a job seeker mindset. We recommend no more than one video per tab.