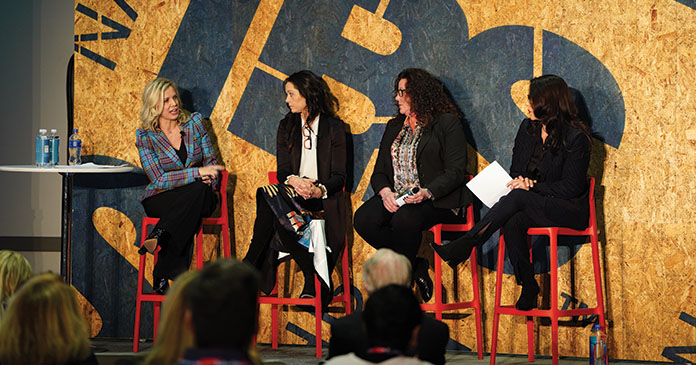 Multifamily professionals who are interested in keeping up with the latest trends in the industry are undoubtedly familiar with NAA's Apartmentalize and NMHC's OPTECH shows. However, they may not be aware of another event that is worthy of their attention, particularly if they work in the development side of the industry. That event is NAHB's International Builders' Show (IBS).
From Jan. 21-23, the 2020 IBS will bring together more than 1,400 top manufacturers and suppliers from around the globe in 600,000 net square feet of exhibit space at the Las Vegas Convention Center. As the largest annual, light-construction trade show in the world, the show highlights the latest and most in-demand products and services, and brings together nearly 70,000 show attendees from across the residential construction industry. In addition to showcasing great new products, the show will feature a new project management track, and will also reveal cutting-edge information and trends in more than 150 education sessions throughout the week.
Education Track for Multifamily Pros
Many of the IBS education and information sessions are targeted specifically at the multifamily market segment, including numerous education sessions available directly through the Multifamily Central—the hub for all things multifamily during IBS. Popular sessions include:
Controlling Multifamily Construction Costs—Completing a project on time and on budget is critical to a successful multifamily development. Presenter Tom Tomaszewski of The Annex Group will share his insight on how to control construction costs while constructing multifamily projects, including information on the latest building technologies and tools.
Multifamily Modular vs. Site-Built: One Design Plan for Comparing Both Options— Modular has been popular topic as a potential solution for quicker development of multifamily properties. But how you know when it's right for you to tackle your first multifamily project? Learn how to develop a single bid set of plans so you can get pricing and schedules for both site-built and modular from presenter Troy Tiddens of Neudesignarch.
This year also brings new multifamily sessions, such as:
Gen Z: End of the Alphabet and Beginning of an Era—During the next decade, Gen Z will grow from 8 million to over 55 million in the workplace, apartments and homes. This represents a huge opportunity and a challenge. Discover what Gen Z wants in their home, what they are willing to pay for and their approach to money and spending to help connect and engage with this growing demographic.
Tips on Entering the LIHTC/Affordable Housing Sector—Affordable housing projects can be a great investment for multifamily developers, as long as you're aware of the many federal and state rules you must comply with in developing and managing such properties. Presenter Sean Kelly of Leon Weiner & Associates addresses both the opportunities and obstacles for entering the world of affordable housing and using the Low-Income Housing Tax Credit (LIHTC).
Developing a Mixed-Income Apartment Community: A Case Study—Mixed-income apartment communities can add layers of complexities through financing, investors, syndicators and more. Learn firsthand from presenter Chris Parker at GIV Development about the tips and best practices he utilized to help create Project One, a 112-unit, net-zero project with 70 percent affordable units in Salt Lake City.
The show boasts myriad general building sessions devoted to trending topics for home builders as well, including:
Best in Show: The Latest Trends in Housing from the Consumer Electronics Show—Technology is a key design area of interest for Gen Z and millennials, and the Consumer Electronics Show (CES) offers a unique perspective into upcoming trends. Panelists will share the latest trends fresh off the 2020 CES floor and how they will impact the home building industry.
Protect Your Assets: 10 Best Practices to Manage Risk & Reduce Liability in 2020— Save time and money by incorporating these best practices for risk management into your business operations. Attendees will learn to identify key contract provisions to help reduce liability and alternatives for dispute resolution, as well as updates from recent court cases to understand the latest issues leading to disputes.
Separate registration is also available for in-depth education prior to the show through master workshops which will be held Monday, Jan. 20.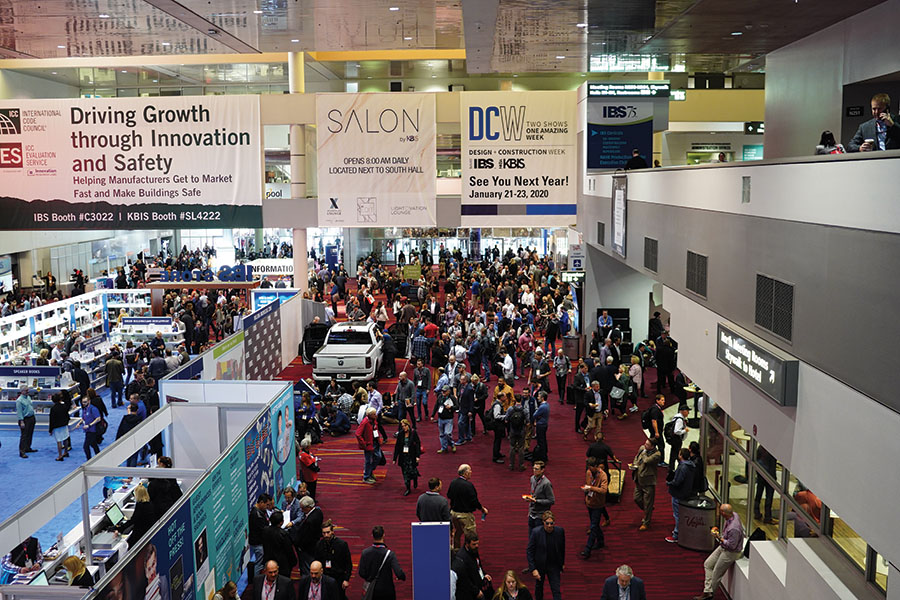 Hot Spots at IBS
In addition to informative educational seminars, IBS also offers a host of other opportunities to learn and network with industry professionals. A full registration also includes access to:
Education on the show floor through construction demos at the High-Performance Building Zone, as well as an insider-look at the products and techniques discussed in the zone through the Builder Performance Lab
Opportunities to make new business connections, including IBS Centrals dedicated to topics such as multifamily housing, as well as 55+ housing, custom building, design, remodeling and sales
Networking opportunities included dedicated receptions and mixers in the Multifamily Central in addition to events such as the IBS Young Pro Party and IBS House Party.
Recognizing the Best
The Multifamily Pillars of the Industry Awards luncheon on Tuesday, Jan. 21, at 12-2 p.m. will also honor the best in the multifamily housing industry, including top developments, affordable housing projects, firms, marketing efforts and industry professionals. Tickets to this event are available through buildershow.com.
As part of the seventh annual Design and Construction Week®, IBS attendees will also have exhibit floor access to the National Kitchen & Bath Association's Kitchen & Bath Industry Show. This co-location offers attendees the opportunity to explore a combined total of 2,000 exhibitors covering more than 1 million square feet of exhibit space at the Las Vegas Convention Center. Design and Construction Week will kick off Tuesday, Jan. 21, with keynote Earvin "Magic" Johnson.
"It's our goal for the NAHB International Builders' Show to be the event of the year for our members and industry professionals," said NAHB Chairman Greg Ugalde, a home builder and developer from Torrington, Conn. "Nowhere else will you find top-level education sessions, a variety of networking opportunities, special events and an exhibit hall full of innovative products all in one place. This is truly an event you can't miss."
To register or to obtain more information, visit buildershow.com.